How Do You Apply To Teach English Abroad?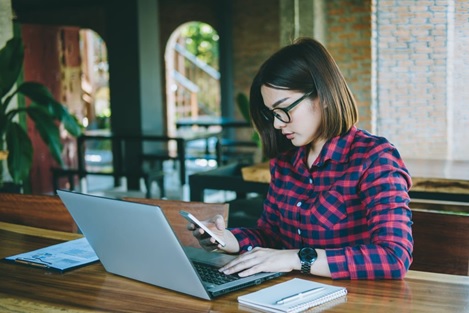 The Big Teach English Abroad Job Search is quite a challenging and overwhelming situation for all TEFL certificate holders. Usually, it comes with a jumble of questions. However, with some good preparation, you'll be more confident to getting teaching English abroadjobs.

First, you'll have to meet the minimum eligibility requirements that includes a TEFL certificate and a bachelor's degree. You might be wondering there are places and countries where these are not required then why are we suggesting that? The fact is right now the ESL/EFL job market is crowded and immensely competitive. Hence, you need to stay one step ahead in order to attract your recruiters.

Once you have your TEFL certificate and an idea of where you'd like to go, you're ready to start the TEFL application process. Let's start!
Important Steps For Applying Teach English Abroad Jobs
Use this checklist as a guide when you start doing your research ---
Set Up Your Teacher Profile
Start setting up your teacher profile.Try to take some time to make an eye-catching profile.Upload all the essential supporting documentation, together with videos and pictures. By doing this, your profile will be assessed directly. Add your credentials and work experience in a way that highlights your feats and eligibility for the role.
Contact Schools
Well, there are several databases out there that regularly update ESL/EFL job postings throughout the web. Go through a government sponsored programfor lining up a job in Latin American and Europe. The fact is contacting schools directly will eventually be more effective, and having personal associations. Remember, building relationships is a crucial part of landing the ESL/EFL job.
Finding the Right Job
To understand this, it's important to ask yourself what you are looking for.There are loads of opportunities available with international schools, government programs, universities and language colleges. Always read through all the job-requirements of the job listing and make sure that you are allied with what they are asking.
Polish Your Social Media and Resume
Polish your online footprint.Check to make sure your email address, Skype account, and social media profile photos and handles are completely professional. If required, create separate accounts. Use bullet points to highlight major ideas instead of large paragraphs under each job.
Interview Preparation
Well, the number of interviews and rounds will depend on the teaching position and country which you are applying to. Go through the school's official website in order to read more information about them. Try to be confident and firm in your capabilities as an TEFL certified educator. Don't be scared to tell the school why you are the picture-perfect candidate.Also, have questions ready to ask them!
Documents
After getting the job, it's time for the documentation processand obtain your visa.You will need to acquire them prior to your arrival in the country. Please remember, different countries will have diverse requirements for admissibility. Usually, the employer would sponsor you and support you obtain the required permit by working with several government agencies.
Conclusion
Certainly, teaching English abroad is a really memorable experience. With a TEFL certificate, you will have the prospect to teach English and make money.We hope we have included all the essential points and checklists so that you can follow your dreamsefficiently with a personalized plan based upon your situation.