Tips To Crack A TEFL Certification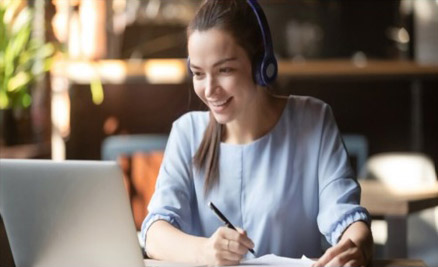 TEFL course is a very important learning program that helps many aspirants and professional teachers with opportunities to teach English abroad. TEFL is available in three modes live online classes, online TEFL courses, and in-class sessions.

Whenever any student takes admission in a course, there is both money and time investment. In the case of a TEFL program, this course is a ladder that will guide them to climb upward in their life by getting a teaching career abroad. Speakers of other languages but English hire TEFL certifier teachers to teach English in their schools.

But often a question arises in the mind of students that if it is possible to fail a TEFL course. Students wonder if their hard work will bring results because after all, opting for a career in ESL teaching is something very serious. Well, to be very honest it is possible to fail a TEFL course but it is not like the usual way.

The academic aspect of the TEFL program is not a hard nut to crack but the majority of the students feel that it requires a lot of patience to finish off a TEFL course. It varies from individual to individual that how much time one will need to finish off the course successfully. A lot of patience is required.

Meanwhile, if someone plans to drop out of the TEFL certification course that will be a serious blunder. All it takes is some patience and dedication to learn the curriculum that is structured with utmost attention in a TEFL program. In order to become an ESL teacher, you must have a great deal of patience because teaching English as a foreign language to non-native English speakers is time-consuming. TEFL courses will give provide you with real-life scenarios where you can learn how to deal with ESL students. Thus, dropping out will be your total loss.

Not a single TEFL teaching school wants the students to fail the TEFL course as it will hamper its reputation like anything. In order to achieve an online TEFL certificate, you have to attempt mock tests, mock interviews, regular assignments, dealing with real-life case studies, and so on. Schools will always help you in each and every step and their classroom management is excellent.

If you have a profession then it is understandable that you might not be able to keep up with every detail of the TEFL curriculum. Tutors are always there to help you and feel free to ask for any support that you require. Pursuing a TEFL course requires a strong commitment and hence, before taking admission you must be sure if you can commit your time to this program. Otherwise, if you decide to leave the course in the middle of the session just because you do not have much time, it will be totally your loss.

You must be efficient enough to know how to do time management if you're pursuing a TEFL course. If you're taking lessons in a classroom session, this kind of time management will be different from the online classes. Traveling to a TEFL institution requires some time and you need some preparation time before leaving for the institution. Thus, you must keep everything organized so that you do not have to waste time.

Online classes, on the other hand, will not need you to travel but will affect your schedule if you're a professional. You should never compromise your commitment towards the organization you're working for currently and nor should be with the TEFL course. Therefore, you must chalk out a proper strategy to maintain a balance in your daily schedule.

If you follow all these, cracking TEFL courses will not be that difficult for you. Since every hardworking pays off, your dedication and enthusiasm towards TEFL be it an offline or online course will help you become a successful English teacher. Having an Advanced TEFL or Diploma in TEFL certification will highlight your teaching experience even more. Thus, take a deep breath and be confident that you can successfully achieve a TEFL certification!