Why Should You Use Video In ESL Classroom?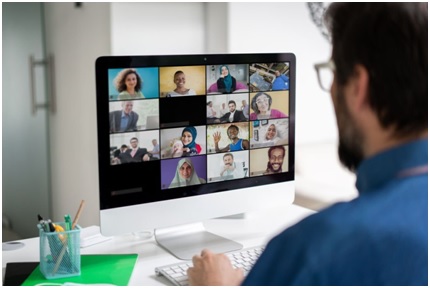 The educational industry is growing in leaps and bounds. This ever-expanding realm of education is now taking a turn from traditional textbooks to a holistic approach where learners are exponentially moving towards technology. Now that digital videos are gaining popularity, it seems only natural that the widespread online teaching English platform too taking its course in adopting video lessons.

Video lessons significantly enhance the quality of teaching and learning in the classroom both in traditional setup as well as alternative learning environments. A video is perhaps a great tool for instruction and nowadays it has become the go-to medium for many learners. It has many benefits including an opportunity for learners to develop their communication skills.
Top 3 usefulness of Video lessons in ESL classroom –
1. Amplifies Engagement Possibility
Video lessons have a huge dominance over reading texts, writing activities, and even listening exercises. Video can instantly engage learners of all age groups. In most classrooms, the possibilities are that majority of your learners are visual learners, this adds an edge to the video lessons over the other tools.

As a result, learners are instinctively visually stimulated. This encourages ESL learners to interact with content and classroom materials much faster. It also helps to create a memory imprint in a student's mind, thus making classroom teaching with videos perfect for information retention.

Furthermore, videos are great for complex concepts that need a practical approach of explanation, videos can allow ESL teachers to explain content step-by-step. Video lessons can also be used as recorded content for multiple uses where learners can revisit lessons whenever needed.
2. Promotes Digital Literacy
Digital literacy is an integral part of 21st century learning and teaching. Essentially, when digital literacy is incorporated as a part of the learning process, it is easier for learners to connect with the learning process to both of these are elemental to education as the same entity. The more students are able to get exposure to technology in education platforms the more confident and proficient they will become in their upcoming future. This is an invaluable skill that is multifaceted.
3. Stimulates Higher Order Learning
Video content provides a wider exposure for the student in critical thinking, decision-making, reasoning, problem-solving, and many more. With video lessons, learners can work beyond just recalling previous lessons they can also relate better activities they practice in hand. Learners can be engagedwith more complex themes. Additionally, using video content as an add-on resource for ESL learners allows them to think outside the box and become more creative.
Final Thoughts
The influence of videos on online teaching English as an ESL teacher with TEFL/TESOL Courses is undeniable. Today's learners are using educational videos as a tool for learning everything and almost anything, starting from basic skills to trying to fix something by watching the video, the visual learning via digital video is the number one choice of many. Plus, abstract topics that are complex can be easily explained and understandable with effective educational videos, especially in online learning platforms.

Using video lessons in the classroom is effective when accompanied by the right equipment. It provides go-to resources that can also be watched anywhere and anytime. Video lessons also have accessibility to be utilized on a multitude of devices including smartphones, laptops, and tablets. This creates an opportunity for learners to view the content at their convenience and from wherever they are. Last but not the least, video clips provide more efficient processing and memory recall. Both the visual and auditory nature of videos appeals to a wider range of audience and thus allow each learner to process information in a way that is impactful to them.