Help Young Learners Stay Safe On The Internet With These Helpful Tips
Posted on 12th April 2022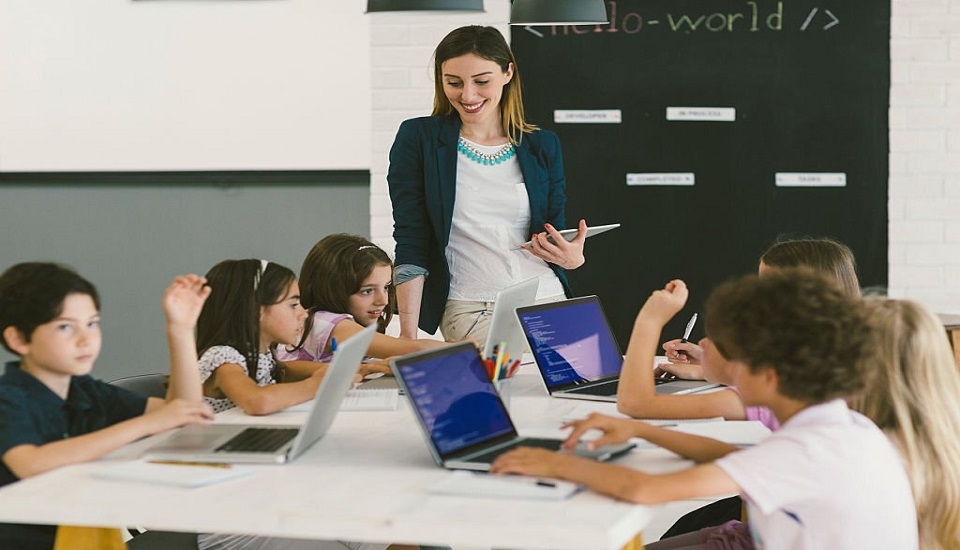 "People expect to be bored by eLearning—let's show them it doesn't have to be like that!" - Cammy Bean
Certainly, in today's world internet is a great educational resource for teachers, parents, and students. However, it also comes with a lot of potential risks, especially with young learners. On the contrary, it also has been seen that many kids are confident that they know how to stay safe online. To stay secure online, as a TEFL educator, you need to implement safety measures while teaching English online.
Statistics from NetSmartz (an online effort by the National Center for Missing and Exploited Children) revealed the fact that kids are online more than ever. 93% of kids aged 12 to 17 are online, and 75% of the same age group have cell phones. On the other hand, 73% of teens have social networking profiles on sites like Facebook, with almost half uploading pictures of themselves.
Kids are now born into an Internet-prepared world. This infuses everything they do, from school to home to play and so on. Learn more about what you can do to help keep our young learners safe. Here are a few helpful tips.
Internet Safety for Young Learners
These crucial tips will help you prepareplans to keep young students safe from a variety of potential online risks ---
Establish Rules For Internet Usage
It's extremely necessary for teachers as well as parents to set various limits regarding screen time and the kind of content they access.Encourage your students to create more than they consume. Teach your students to keep personal information private. Try to stay engaged with their internet practice and watch for behaviors that might need to be talked about. Ask parents of your students to set up parental controls on all internet-enabled devices.
We suggest using various kinds of child-safe resources while teaching English to young learners. As an alternative to YouTube, you can direct them to SchoolTube, it is a more child-friendly video site. Try to use different child-centered learning apps.
Implement Open Door Policy
Try to pay attention to fluctuations in behavior and speaking to students and their parents is essential. Cyber bullying along with other serious issues will have a dreadful effect on your students' self-esteem. Hence, ensure that your learners know that they can come and speak to you (and other instructors in the school) if they feel!
As a TEFL educator, you need to stay up to date with online movements. Try to be aware of the problems your students might be fronting. Gratefully, there are lots of useful online internet safety resources to help you do this, some of them are free as well.
Talk With Your Students About Online Security
Last but not the least, talk to your students about the necessity of online security. Help them to be good digital citizens. Teach them how to assess the reliability of the information they read online. Additionally, instruct them about the real-life consequences that inapt posts can have on their reputation.
Potential Dangers of Internet Use for Children
There's an extensive range of potential dangers that can affect children online ---

Malware infections, different unwanted advertising, pop-ups, and adware programs are also a few more potential risks that young children may face.
Final Thoughts
Calm and open conversations about internet use can support your students to feel that you trust them to be responsible online. Also, as a TEFL educator with the online 120 hours International Certificate in TEFL program, you must stay updated while teaching English online.
Happy (and secure) web surfing!

Written By : Debolina Chakraborty