Resfeber Syndrome? 6 Lucrative Careers To Put Your Travel Fever To Rest!
Posted on 20th February 2023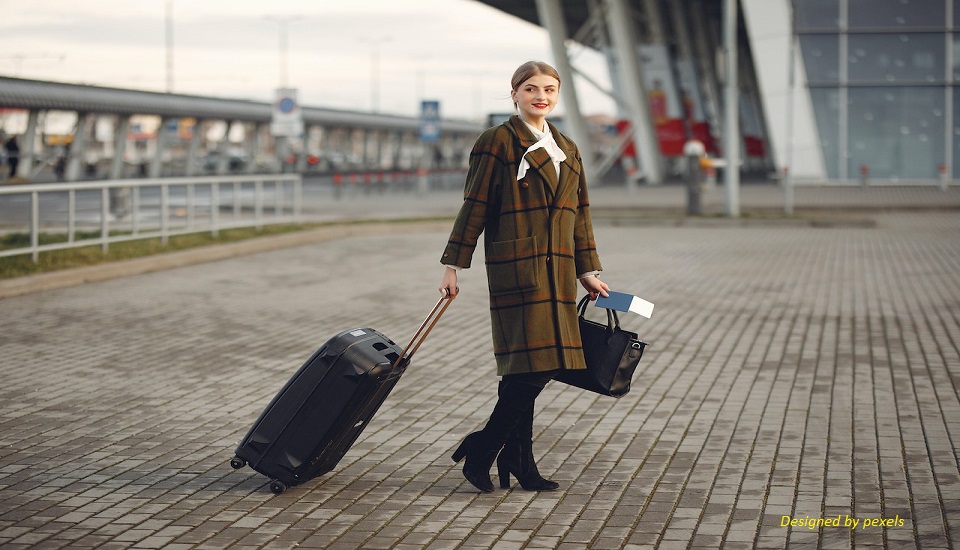 Are you tired of you sitting at your desk every day and is your body itching for a change? Well, your heart might be pounding for an adventure while your brain points out a distinct lack of funds. Worry not, as good news is surfacing on the horizon. If you have detected the travel bug in you but are still worried about earning your daily bread, here are some awesome jobs for travel lovers that actually pay you to explore the world.
Read on to learn about your dream job that is waiting out there for you as we have curated our top six faves below.
6 Jobs For The Wanderer In You!
Here are some of the most obvious job options that will allow you to travel the world:
1. Au Pair
Au Pair is the kind of babysitting job that you always wanted. It is not exactly your typical babysitting job and will not rekindle your horrendous experiences from the past. If you have an inclination towards working with children, experiencing various cultures, and boosting your foreign language skills, Au Pairing might just be the right opportunity for you.
As an expat au pair, you will live with a host family while taking care of their childcare services and helping them learn a new language all at once. Even though the salary runs on a smaller scale, your accommodation and meals are well taken care of by the family. Thus, you can save some extra cash enabling you to explore the new city or country you are residing in.
2. Teaching English Abroad
If you are not keen on moving with your parents after graduation, language teaching abroad is the best possibility. Needless to say, the demand for ESL teachers is surging these days, teaching English abroad allows you to travel and earn a hefty amount at the same time. All you need to have is a Bachelor's degree and a TEFL certificate.
There are several online job boards and websites geared towards helping people who are looking for English teaching jobs abroad. You can find job opportunities in every corner of the world starting from Asia, Europe, and South America straight down to Africa. Whether you are searching to reside near a serene beach or be in the heart of a bustling city, there is always a teaching job lurking around the corner.
3. Working On A Cruise Ship
Wanting to fulfill your lifelong dream of living as a pirate? Well, onboard o a cruise ship. Even though this will not really give you the 'Pirates of the Caribbean' vibe but it can definitely offer some of the best travel and earn abroad opportunities.
If you are free of motion sickness and don't mind spending weeks amidst water, then this job opportunity is worth checking out. Depending on your interest you can take up the relevant job on the ship. Not only will this give you a chance to travel to a bunch of locations, but your food and living expenses will be paid for, allowing you to save some extra bucks.
4. Volunteer Abroad
If you are willing to leave your philanthropic footprint all over the world, then volunteering abroad is your safest bet. Although you wouldn't be earning anything in terms of salary, rest assured your meals and accommodation would be paid as compensation.
Opportunities are greatly varied and you can try your hands on everything starting from building curriculum to helping wildlife conservation. These positions are not only extremely fulfilling but can also be fun as it allows you to meet a lot of interesting people along the way. When in doubt, help out!
5. Travel Blogger
Here is an opportunity for all the crazy lazy ones who would rather trek mountains than go to the office daily. Even though this is not one of the easiest jobs to bag, it is definitely one of the most enjoyable ways to make money.
Although there are not many full-time opportunities, you can work as a freelancer for various publications that want individuals to submit firsthand accounts of a given location. All you require is good language skills, verbal and non-verbal communication skills, and social media know-how.
6. Tour Guide
Is there a particular region or city in a foreign country that you absolutely love? Well, being a tour guide is just for you. If you are an enthusiastic and confident person with a strong sense of direction, organization, and people skills then working as a tour guide is just the gig for you. You will start and end your day by showing around the city to hordes of tourists and sharing what makes your second home abroad amazing.
Numerous companies are looking to hire tour guides all year round. There aren't any specific requirements in terms of credentials and qualifications but it dies to require you to have sufficient knowledge about the history and origin of the country and the importance of the sights that you will be showing.
Ignite The Traveller In You
Now there you have it! Six bomb ideas for you to build your career while living your dream of traveling abroad. With so many opportunities available, don't let fear and anxiety glue you to your screens. Pack your bags, get a certificate for your TEFL course, and be ready for your next adventure. Figure out your key strengths and make the most of them.
Written By : Sanjana