All Expenses Paid Teaching Jobs Abroad, Here Is Everything You Need To Know
Posted on 30th June 2023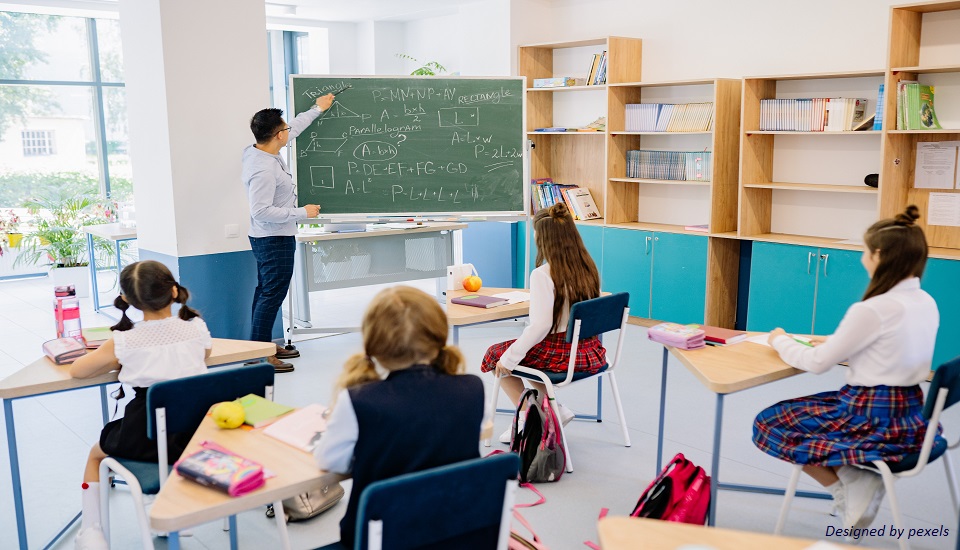 All expenses paid English teaching jobs abroad offer an exciting opportunity for individuals to combine their passion for teaching with a desire to explore different cultures and countries. These positions provide a unique experience, allowing teachers to immerse themselves in a new environment while receiving financial support for their living expenses. In this article, we will delve into everything you need to know about these coveted teaching opportunities.
What Are All Expenses Paid English Teaching Jobs Abroad?
All expenses paid for English teaching jobs abroad are positions that typically include a salary, accommodation, airfare, and sometimes additional benefits like health insurance, transportation, and visa sponsorship. These packages aim to attract qualified English teachers from around the world to work in foreign countries.
Who Offers These Positions?
All expenses paid for English teaching jobs abroad can be found through various channels. They may be offered by international language schools, government programs, private institutions, or cultural exchange organizations. These opportunities can be found in countries across the globe, ranging from popular destinations like China, South Korea, and Japan to lesser-known locations in Latin America, Eastern Europe, and the Middle East.
To qualify for these positions, candidates typically need a bachelor's degree in any discipline, along with a recognized TEFL (Teaching English as a Foreign Language) or TESOL (Teaching English to Speakers of Other Languages) certification. Some countries may have additional requirements, such as a specific level of proficiency in the local language or prior teaching experience.
Benefits Of All Expenses Paid English Teaching Jobs Abroad
Some of the perks of availing an all-expenses paid English teaching job abroad include:
The primary advantage of these positions is that teachers do not have to worry about accommodation costs, airfare, or other essential expenses. This financial support allows educators to focus on their teaching and personal growth without the burden of extensive financial commitments.
Living and working in a foreign country offers an unparalleled opportunity for cultural immersion. Teachers can explore new traditions, learn a new language, and build relationships with locals. This experience fosters personal growth, and intercultural understanding, and broadens horizons.
Teaching English abroad enhances valuable skills such as communication, adaptability, and cross-cultural understanding. It also allows teachers to gain international experience and enhance their resumes, which can be advantageous for future career prospects.
Being located in a foreign country often means teachers have ample opportunities to travel and explore nearby regions during weekends and holidays. These adventures can be a significant perk for those with a thirst for adventure and a desire to see the world.
Salary And Working Conditions

The salary and working conditions for all expenses paid for English teaching jobs abroad can vary depending on the country, institution, and level of experience. Generally, salaries are competitive and provide a comfortable standard of living in the host country. Working hours typically range from 20 to 30 hours per week, allowing teachers ample time to pursue personal interests and travel.
How To Find These Positions?
There are numerous ways to find all expenses paid for English teaching jobs abroad. Some popular methods include:
Online job boards and websites dedicated to teaching opportunities abroad.
Recruitment agencies that specialize in placing teachers in international positions.
Direct applications to language schools, government programs, or cultural exchange organizations.
Networking with other teachers and professionals in the field who may have information about available positions.

Sounds Too Good To Be True? See For Yourself!
All expenses paid English teaching jobs abroad offer an incredible opportunity to combine work and adventure. By understanding the qualifications, benefits, and avenues to find these positions, aspiring teachers can embark on a rewarding journey of teaching English abroad while fully embracing the experience. However, if you are still feeling there is some catch and this all cannot be true, pursue a TEFL course and embark on your teaching abroad journey to know for sure.
Find the right course for you and try out the course. Contact us at 1-213-233-9490. You can also mail us at asiancollegeofteachers@gmail.com.
Written By : Sanjana